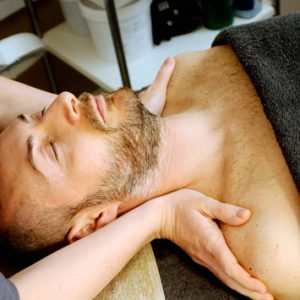 I offer therapeutic, relaxation and aromatherapy massage treatments, and aromatherapy facials, tailored to suit your specific needs. A short consultation at the beginning of your appointment will help to ensure that your treatment is both what you need, and what you want.
Therapeutic massage is generally used where you have specific muscular complaints and for relieving the effects of stress and tension.
Relaxation massage is great for relaxation of body and mind, and general maintenance.
Aromatherapy massage is a very gentle massage that uses essential oils to work with your nervous system to help increase relaxation and reduce stress.
Often I use a combination of these techniques to create a unique treatment.
Gift vouchers are available for all treatments.